If you've never attended Google Cloud Next—our annual gathering of the best and the brightest in the cloud community—you might be wondering what it is, how to get there, and what attending might do for you. To answer any burning questions, here's a quick primer on all things Next.
What is Google Cloud Next?
Google Cloud Next brings together a global community of developers, leaders, influencers, customers, and partners across industries for three days of diving deep into all things cloud. At Next, you can connect one-on-one with Google experts, get hands-on in our showcase and labs, get to know like-minded peers, and get started with more than 500 sessions, panels, boot camps, and more.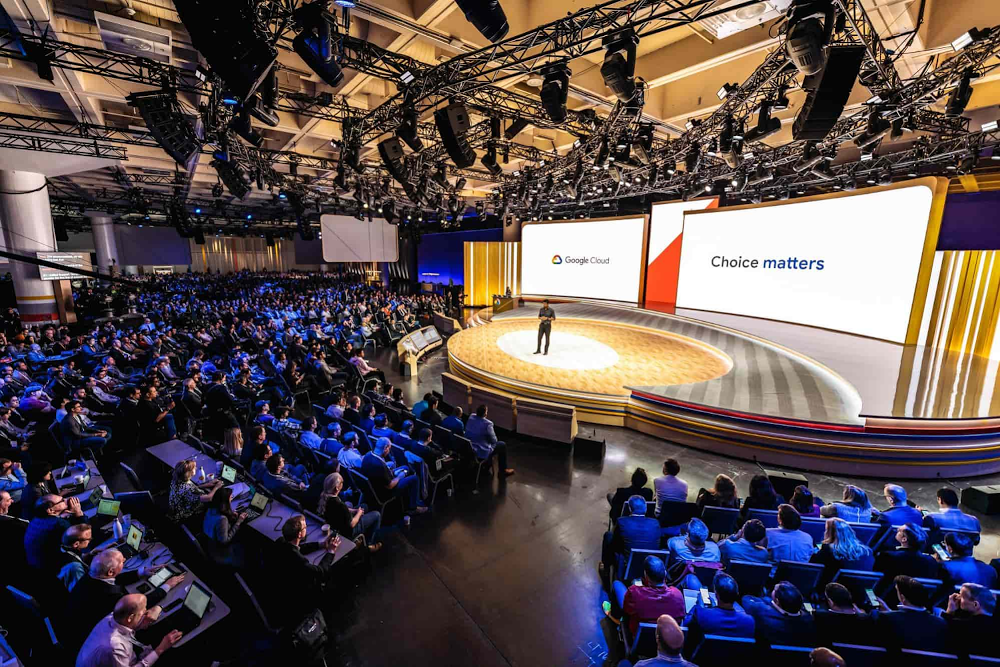 When and where is Google Cloud Next?
Building on the success of last year, Google Cloud Next is taking over the Moscone Center in San Francisco from April 6–8, 2020. The Moscone Center is located at 748 Howard Street in San Francisco.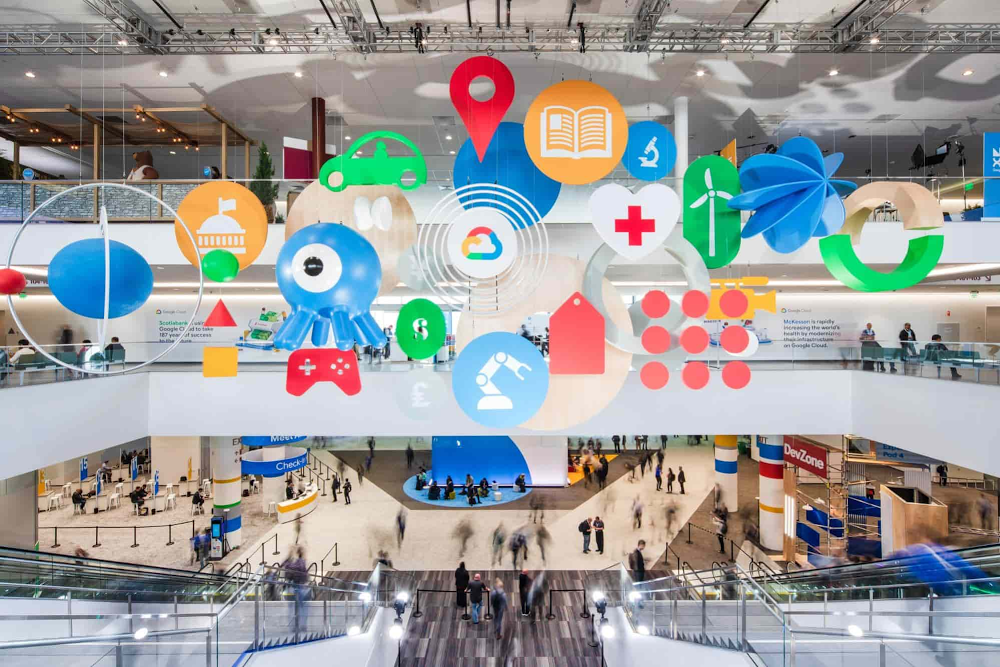 What happens at Google Cloud Next?
From panels to bootcamps, demos to discussions, you'll take part in events focused on solving your most pressing challenges. Get to know Google Cloud experts and industry leaders, deepen your knowledge in 500+ sessions and learning opportunities, and make critical connections across all our events and meeting spaces.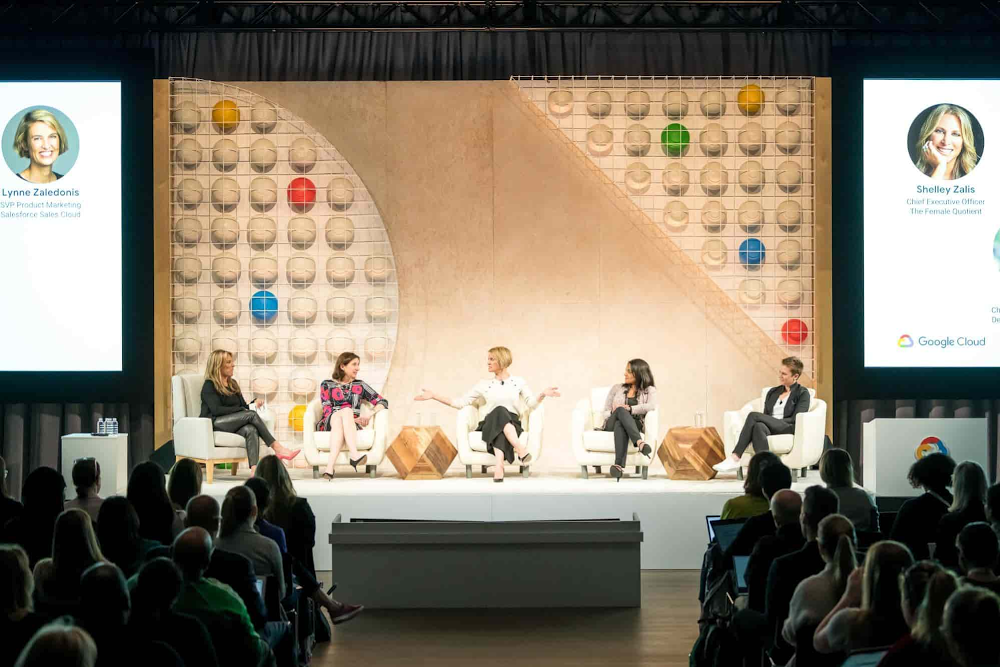 Here are just a few of the ways you can participate at Google Cloud Next:
DevZone Theater—Be inspired through deep technical talks, demos, and discussions. Topics range from beginner to advanced, and provide opportunities for you to learn from developers on the latest Google Cloud has to offer.

Showcase experiments—Explore our Google Cloud Showcase with a series of interactive installations and demos. Each is designed to teach and inspire you about how Google Cloud can help transform your businesses and industry.

Hands-on labs—Master Google Cloud and real-world use cases using the actual Google Cloud console. Explore topics like Kubernetes, AI, security, and more.

Bootcamps—Gain valuable insight directly from Google experts. Hone skills that will advance your career and add value to your organization.

Certifications—Show the world you can design, develop, and manage application infrastructure and data solutions on GCP by getting Google Cloud Certified.
Who should attend Google Cloud Next?
Google Cloud Next is our global exhibition of inspiration, innovation, and education. It's where developers and anyone passionate about an accessible, scalable, socially responsible cloud come together to share challenges, solutions, 10x ideas, and game-changing technologies. In short: Everyone's invited.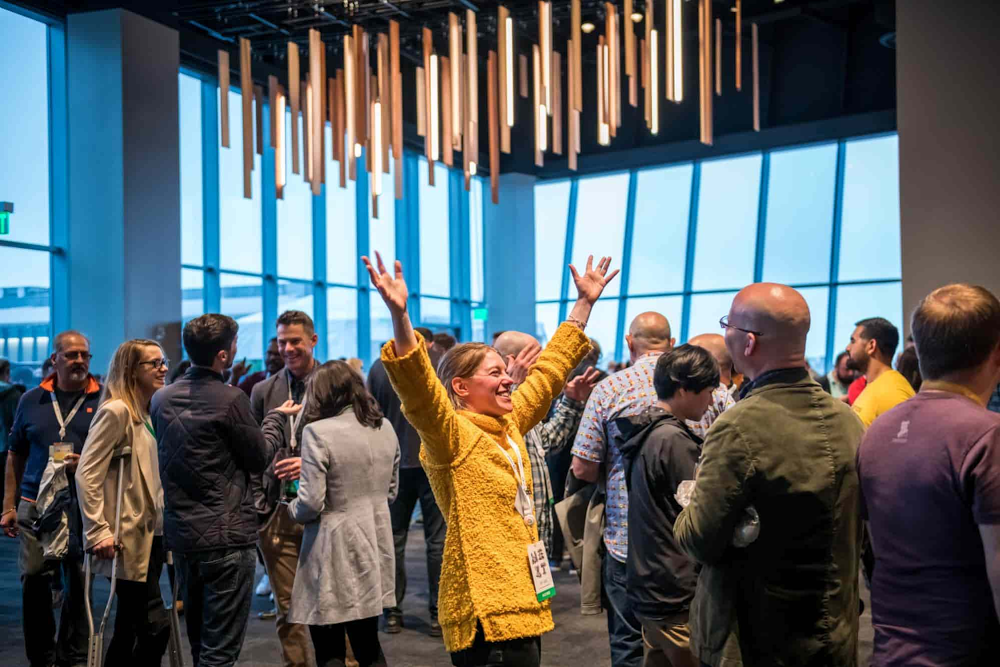 How are you demonstrating your commitment to sustainability at Google Cloud Next?
We're continually looking for ways to build sustainability into all we do, and Google events such as Next are no exception. In 2019, we sent 75% of our carpet for reuse, recycled badges, distributed refillable water bottles, and donated more than 1300 meals and 20 pallets of goods to local charities in an effort to cut down on emissions and waste.
This year we're taking these efforts a step further in a number of ways. We're purchasing carbon offsets for all of our attendees' travel, typically the largest contributor to the emissions footprint of any international gathering. We're also reusing many of the elements we built for Next 2018 and 2019, and when we do build from scratch, we're prioritizing local materials with low invested energy and fewer virgin materials. And we'll be offering local, plant-forward meal options and working to reduce single-use disposables.
How much does Google Cloud Next cost?
General admission is $1,699 USD. However if you register by March 31 with the code GRPABLOG2020, you'll receive $300 USD off a full-price ticket.
How can I stay informed on the latest about Google Cloud Next?
Be sure to check the Google Cloud Next website regularly for the latest on breakout sessions, speakers, and activities. You can also sign up to receive regular email updates, and follow Google Cloud on Twitter to join the conversation.